This is a complete list of all the ingredients and spice families that were used or mentioned throughout the course of the Just Add Magic series.
Families
The magical spices and herbs are all grouped into different families and not all of them have made an appearance on the show. Each family affects a different property for which the recipe is used for; for example, the spice called Carnejian affects emotions. Each spice will affect the consumer in a slightly different way depending on the amount added and what else it's added with. The following is a table of the basic families that the Protectors commonly cook with and what they affect.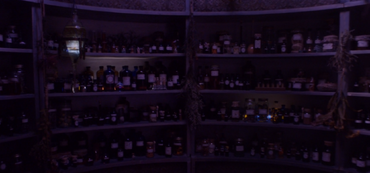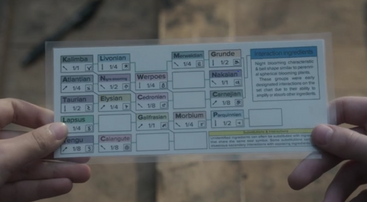 | Family | What it Affects |
| --- | --- |
| Carnejian | Emotions |
| Cedronian | Balance |
| Calangate | Inanimate Objects |
| Elysian | Truth |
| Galifrazian | Skill |
| Gründe | Vision |
| Kalimba | Elements |
| Lapsus | Mobility |
| Livonian | Mind, intellect |
| Merwaldian | Unpredictability, opposites |
| Morbium | Amplification |
| Nakian | Earth, nature |
| Night Blooming | Attraction, repulsion |
| Parquinnien | Bonding, friendship |
| Taurian | Time |
| Tengu | Space |
| Werpoes | Body |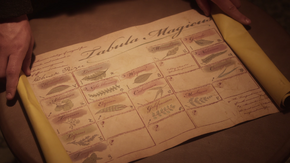 There are also more families that are mentioned throughout the show, but don't make an appearance in the episodes. Romany, Atlantian and Darios are among the very few that are.
The spices and plants that Ms. Silvers grows in her garden are called Earth spices. Ms. Silvers likes to refer to them as 'Mother Nature's Gift'. Nakian and Cullengot are some of the spices that Ms. Silvers has in her possession.
This list contains all spice families that have appeared or mentioned in the show, whether it was cooked in a recipe or not and the individual spices included in them:
Carnejian
Apple Oil
Basil
Cayenne
Chamomile
Cloves
Cumin
Cumin Root
Maple Syrup
Occide
Oil
Onion Oil
Oregano
Paprika
Red Peppercorn
Rosemary
Sage
Sugar
Vinegar
Cedronian
Angel Root
Black Oil
Blue Oil
Cider Vinegar
Garlic
Honey
Lemon Juice
Molasses
Oil
Paprika
Parsley
Pepper
Refined Sugar
Salt
Sesame Oil
Sugar
Steap
Turmeric
Vanilla
Vanilla Bean
Yellow Oil
Elysian
Allspice
Basil
Cayenne
Cicely Oil
Cinnamon
Cloves
Cumin
Dill
Ginger
Grass Oil
Grass Water
Lime extract
Lime Zest
Mint
Oil
Oregano
Paprika
Parsley
Pepper
Rosemary
Rosewater
Rum Extract
Sage
Salt
Sugar
Thyme
Vanilla
Galifrazian
Allspice
Basil
Cayenne
Cinnamon
Cocoa
Coconut Oil
Cumin
Cumin Seeds
Dill Seed
Garlic
Ginger
Liverwort
Marjoram
Nutmeg
Oregano
Pepper
Peppermint
Rock sugar
Salt
Sugar
Syrup
Turmeric
Watercress
Gründe
Basil
Beans
Blueberries
Chipotle Pepper
Cinnamon
Conium
Dried Sweet Peppers
Fingerroot Core
Gelatin
Ginger
Herb
Honey
Pepper
Peppercorn
Powder
Root
Salt
Vinegar
Kalimba
Cane Sugar
Cayenne
Chili
Hair Weed
Kür
Sage Oil
Salt
Sugar
Zinnia
Lapsus
Agave Nectar
Baking Powder
Black Pepper
Blueberry Essence
Cayenne
Cereus
Flour
Lavender
Molasses
Olive Oil
Paprika
Pepper
Rice vinegar
Salt
Sugar
Vanilla
Watercress
Livonian
Angel Root
Baking Soda
Balsamic
Basil
Cayenne
Cinnamon
Cilantro
Cocoa
Flour
Garlic
Gelatin
Licorice
Lime Powder
Oil
Onion
Oyster Sauce
Pepper
Peppermint Oil
Rosemary
Sage
Salt
Shallots
Star anise
Sugar
Thyme
Turmeric
Vanilla Extract
Merwaldian
Bay Leaf
Brown Sugar
Candied Cherries
Chamomile
Chestnut Oil
Cinnamon
Cocoa Nibs
Dark Cocoa Nibs
Flour
Honey Flavoring
Lemon-grass
Nutmeg
Pepper
Peppercorn
Peppermint Oil
Pink Salt
Plant Extract
Rosemary
Salt
Shell Bark
Spring Berries
Sugar
Vanilla
White Cocoa Nibs
Morbium
Night-Blooming
Black Oil
Caraway
Chives
Cocoa
Cumin Root
Dalea
Delphinium Leaves
Fennel
Flour
Gaura
Mint
Rose Water
Rosemary
Salt
Seed Oil
Sugar
Sugar cane
Vanilla
Parquinnien
Taurian
Basil
Baking Powder
Beet
Butter
Carrot
Cinnamon
Coriander Seed
Cumin
Diablo Pepper
Flour
Garlic Powder
Honey
Mint
Nolina
Oil
Parsnip
Pepper
Pepper Flakes
Pistachio Essence
Powdered Sugar
Salt
Seed Oil
Sesame Oil
Sugar
Sun Oil
Sweet Pickled Carrot
Tartare
Thyme
Tomato
Strawberry extract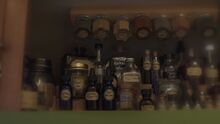 Tengu
Allspice
Atriplex
Budu
Chives
Cilantro
Cocoa Nibs
Dill
Flour
Fungi
Garlic Powder
Kokum
Nutmeg
Olive Oil
Oregano
Parsley
Pepper
Salt
Sharp-weed
Sugar
Sumac
Thyme
Tukda
Vanilla Extract
Werpoes
Baking Powder
Basil
Catalpa
Chili Powder
Cocoa Powder
Corn Syrup
Cumin Root
Flour
Garlic
Ginger
Honey
Kosher Salt
Mullberries
Mushrooms
Mustard
Parsley
Pepper
Peppercorn
Powdered Sugar
Salt
Strawberry Essence
Sugar
Other Families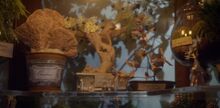 These are families that are mentioned in the series and sometimes used in recipes. However, a direct explanation as to what they affect and do to your body isn't given. Some Earth spices are also listed here.
Atlantean
Bee's Wax
Cherry Oil
Mint
Pine Oil
Pressed Blueberry Juice
Oats
Oil
Sassafras
Thyme
Calangate
Chile Powder
Citrus
Peppercorn
Salt
Pepper
Magic Powder
Darios
Lunar
Maisian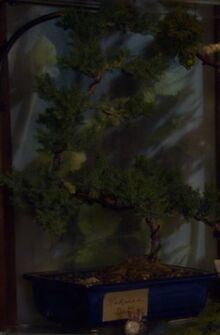 Nakian
Bay
Cinnamon
Dill
Mustard
Parsley
Vanilla
Zest
Sesper
Bay Leaves
Cumin
Mint
Salt
Thyme Extract
Sincian
Theban
Bones
Brown Butter Melted
Chilly Chilé Oil
Coconut Oil
Grass Water
Rose Water
Sesame Bland Oil
Vulcan
Trivia
The family name Elysian is derived from the Elysian Fields from Greek mythology.
Sometimes the word Lapsus is spelled like 'lapsis' in the cookbook.
Gina grows her spices in her garden.
The word 'Merwaldian' is possibly derived from Frank Merwald's last name, who is a production manager of Just Add Magic.
The spice Family Parquinnien is named after the three protectors: Hannah Parker-Kent, Kelly Quinn and Darbie O'Brien.
Community content is available under
CC-BY-SA
unless otherwise noted.