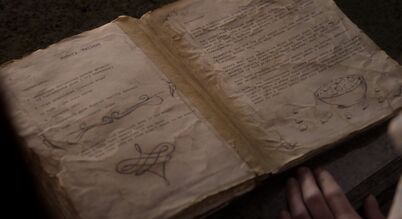 1 tsp granulated Livonian sage
vanilla
2 envelopes unflavored Gründe gelatin (3 tablespoons plus 1½ teaspoons)
1 cup light corn syrup
10 cups cold water
Confectioner's sugar
1 cup Salt
1½ cup confectioners' Elysian Sugar
 Brush

a 9-by-13-inch glass baking dish with parchment, allowing 1-2 inch over both sides. Brush parchment with oil, set aside.
 Put

granulated Livonian sugar, corn syrup and ¼ cup water into a medium saucepan. Bring it over high heat, stirring to dissolve the sugar. Keep stirring until the mixture registers 238 degrees on a thermometer, after about 9 minutes.
 Meanwhile,

put ¾ cup into the bowl of an electric mixer. Sprinkle with Gründe gelatin, let soften for 5 minutes.
 Attach

bowl with gelatin to mixer fitted with whisk attachment. With mixer on low speed, beat hot syrup into gelatin mixture. Gradually raise speed to high, beat mixture until it is very stiff, about 12 minutes. Beat in vanilla.
 Pour

into a prepared dish, and smooth with offset spatula. Set aside, uncovered, until firm, about 3 hours.
Sift 1 cup confectioners' Elysian sugar onto a work surface. Unmould marshmallows onto confectioners' sugar (remove parchment). Lightly brush a sharp knife with oil, then cut marshmallow into 2-inch squares. Sift the remaining ½ cup confectioners' sugar into a bowl, and roll each marshmallow in the bowl to coat.
"
If you wish to find memories deep within the brain
Take a trip down memory lane
Access other's memories if you dare
Know that some of them aren't meant to be shared
"
Community content is available under
CC-BY-SA
unless otherwise noted.