Line 7:
Line 7:
 

* Pinch of Night-Blooming Salt

 

* Pinch of Night-Blooming Salt

 

* Pinch of Gründe Herb

 

* Pinch of Gründe Herb

 
+

* (Merwaldian pencils and carnesian paper)

 
 
 

== Directions ==

 

== Directions ==

Line 16:
Line 17:
 

# Bake 30 minutes rotating tray half way through

 

# Bake 30 minutes rotating tray half way through

 
 
−

== To get attention at the latest, know that it won't be the greatest. ==

+

== To get attention at the latest, know that it won't be the . ==

 

[[File:Amazon Just Add Magic - Pay Attention Potato Chips|left|thumb|330x330px]]

 

[[File:Amazon Just Add Magic - Pay Attention Potato Chips|left|thumb|330x330px]]

 

[[Category:Recipes]]

 

[[Category:Recipes]]
---
Revision as of 14:32, 9 November 2019
Pay Attention Potato Chips is a recipe created by Kelly and the girls in Just Add Attention. Its objective was to counter Noelle's spell that made everyone pay attention to Kelly, Darbie, and Hannah's smallest movements.
Ingredients
1 Potato
1 1/2 tablespoons of olive oil
Pinch of Night-Blooming Salt
Pinch of Gründe Herb
(Merwaldian pencils and carnesian paper)
Directions
Preheat oven at 400 degrees.
Clean, peel and thinly slice potato.
Toss with oil in a bowl.
Add Night-Blooming Salt and Gründe Herb.
Spray baking sheet with cooking spray place potatoes on a baking sheet with space so they are not touching.
Bake 30 minutes rotating tray half way through
To get attention at the latest, know that it won't be the history test. OOOOOO lALA LA! Proof: pranshu pareek, TOS 2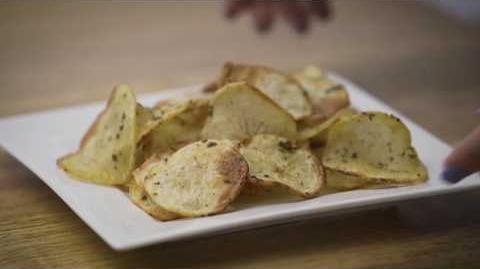 Community content is available under
CC-BY-SA
unless otherwise noted.