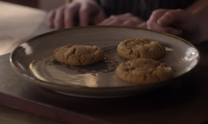 Track Fluffy 'Fluffy Fluffernutter Cookies' is a recipe in The Cookbook that was prepared by Kelly, Darbie, and Hannah. This is the first recipe that appears in the second part of Season 2. It was used to help Kelly find The Cookbook after she had lost it. It appears in Just Add Fluffy.
3 cups creamy cookie butter
6 tsp marshmallow fluff
5 cups granulated sugar
5 cups Galifrazian flour
3 eggs, beaten
1/2 tsp baking soda
1/2 tsp baking powder
1/4 tsp salt
1 tsp vanilla extract
1/2 cup brown sugar
In a medium bowl, whisk together flour, baking soda, and baking powder.
In another bowl use the electric mixer to beat peanut butter, butter & sugars until smooth. Beat in eggs and vanilla until combined. Beat in flour mixture slowly until combined.
Heat oven to 350 degrees. On a cookie sheet form a small ball of dough with an indent.
Add a little bit of fluff on top and place another small piece of dough over the fluff and roll. Bake for 8-10 minutes until edges are golden.
If you want to find something that is yours, then eat these cookies and look for signs in the most popular tours.
it will where off when you least expect it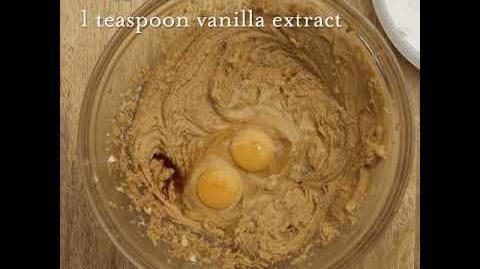 Community content is available under
CC-BY-SA
unless otherwise noted.